Wetlands are considered as environmental lifeline giving an opportunity to fisheries, climate mitigation, efficient water supply for crop productivity, recreational activities and for their significant role in maintaining the delicate ecological balance. However, the health of these valuable ecosystems is being increasingly threatened due to severe anthropogenic pressures exerted through agriculture, industrial and infrastructure developments, rapid urbanization, untreated urban waste water discharges, non-judicious exploitation of wetland resources and their poor management around the planet. Furthermore excessive diversion of water for agricultural purposes, uncontrolled inflow of wastewater, sewage, and solid wastes from both industrial and domestic sources into the wetlands, and using up wetland vegetation for food, fuel, fodder and fertilizer purposes are additional anthropogenic activities that have significantly reduced areas of wetlands; specifically in developing and under developed countries where conservation of wetland ecosystems are not widely practiced.
Iranian wetlands and aquatic ecosystems are considered to be important natural resources having significant role in maintaining ecological balance and biodiversity, natural mitigation of climate changes and in terms of biosecurity with reference to drought or flood control from a regional and/or global perspective. The Ramsar convention held in 1971 at the coastal city of Ramsar in Iran constitutes the global slogan of 'wetlands for our future' as the tagline for global wetland conservation initiatives. Iran comprises of 250 wetlands constituting ~2.5 million hectares; however, only 22 of them (8.8%) representing an area of1,481,187 hectares have been registered under the Ramsar Convention so far. These wetlands are distributed in different parts of Iran with nine within interior provinces, seven along the coastal line of Caspian Sea, five along coastal line of Persian Gulf, and one along the coastal line of the Oman Sea. In addition, there is one more frontier wetland known as Hamoon-Hirmand wetland located between Iran and Afghanistan.
Source:  Google Images
Now 13 out of the 22 (59%) Iranian wetlands registered under the Ramsar Convention, have been included in the Montreux List. In terms of the quantity and area occupied they constitute ~59 and 41% respectively of the Iranian wetlands. The 48 wetlands from 27 countries that are now included in the Ramsar Convention-Montreux Record (Red List); Greece, Iran and Czech Republic constitute the highest number of endangered wetlands.

Biodiversity of wetland species of Iran 1
Iranian wetlands serve as habitats for over 140 species of migratory and resident birds constituting 30% avifauna of Iran. About 63 species of local birds nest and breed in these wetland ecosystems and around 77 species reside in these primary habitats during the winter and autumn. Recently 20 wetland avian species have been reported to be threatened with the dangers of eventual extinction as their numbers have depleted critically below that necessary for maintaining healthy and sustainable populations. It is estimated that between 1-2 million aquatic and shore birds pass through the Iranian wetlands during the winter. The Iranian wetlands are pristine habitats for a number of different species of ducks, geese, swans, cormorants, pelicans, grebes, herons, egrets, kingfishers, black-crowned night-heron, great bittern, greater and lesser flamingoes, ibises, spoonbills, storks, cranes, oystercatchers, rails, crakes, gallinules and coots to name only a handful. The marshy and swampy areas adjoining wetlands have rich habitats for different pheasants and other ground nesting birds and the ospreys and other raptors frequently visit the wetland areas for preying upon different aquatic birds and their chicks and wetland fishes.

Biodiversity of wetland species of Iran 2
An overview of the current situation of the Iranian wetlands (protected, non-protected and international) indicates that numerous factors as mentioned below have caused the decrease, drying, destruction and loss of vulnerable wetland areas. The factors include:
Lack of improved management indices
Poor management
Lack of consistent and reliable data on the local wetlands
Soil erosion
Sedimentation
Flooding
Drought
Deterioration of wetland soil physical, chemical and biological characteristics
Poor land use and management (construction of dams and implementation of developmental projects like building surface infrastructure in the watersheds areas or in the environmentally sensitive coastal-marine areas, farming and aquaculture e.g. shrimp farming, oil exploration in coastal wetlands etc.)
Non-judicious exploitation (illegal fishing and/or poaching, issuing hunting license without any serious attention towards long term wetland conservation plans, promoting tourism along or within wetlands, indiscriminate use of wetland's water, using wetlands as agricultural water repositories,  introduction of exotic species etc.)

Anzali Lagoon, Guilan Province


Einak Wetland, Guilan Province


Einak Wetland, Guilan Province


Gandoman Wetland, Chaharmahal and Bakhtiari Province


Gavkhoni Wetland, Isfahan Province


Gavkhoni Wetland, Isfahan Province
Although Iranian wetlands have a spectacular diversity of water birds including both the resident and annual migratory species that visit the country on their long journey to tropical and sub-tropical destinations. However, in spite of this spectacular biodiversity observed across wetlands in Iran, the future of the avian species does not look too rosy due to unrestricted poaching and illegal capture of birds by the local poachers. A number of the local wetlands are seriously threatened with the extinction of rare and endangered local bird species. Poor economic development in the distant rural regions with fewer opportunities of regular employment has pushed several men into the vicious cycle of poaching. Although Iranian authorities are doing their best to reduce poaching and capture of these precious bird species; however, the ground realities are that the situation has been deteriorating over the time. The environmental and conservation agencies in the country have far less personnel available in the job than that what is needed to deal with the situations effectively. Conservation priorities have often been misplaced due to the dire need for the local infrastructural developments and constructions works that has damaged several wetland areas and the birds have shifted their range to deal with the challenges of their fragmented habitats.

Ghorigol Wetland, West Azarbaijan Province


Hamoon Frontier Wetland, Sistan & Balochestan Province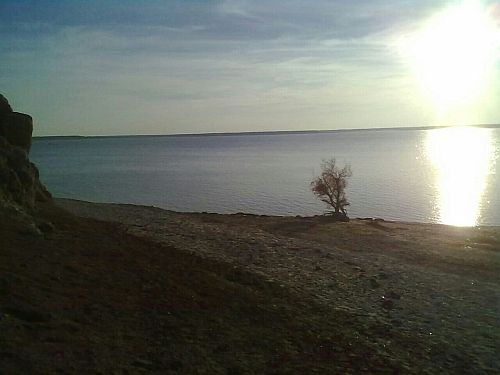 Hamoon Frontier Wetland, Sistan & Balochestan Province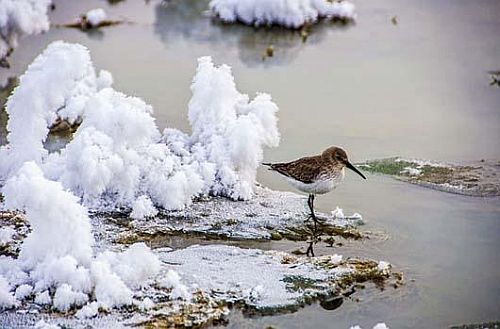 Mighan Wetland, Markazi Province


Mighan Wetland, Markazi Province


Shadegan Wetland, Khozestan Province
Lack of education and awareness in the remote rural region and forest fringes as well as poor economic situations have been an important factor promoting the poaching and illegal capture and trade of wetland birds in the country. To make the conservation efforts to reach desirable effect, it will be important to reduce the anthropogenic footprints on the fragile wetland ecosystems. Unless the economic situation of the local rural communities is substantially improved the challenges of the conservation will be considerable for protecting the different endangered and vulnerable wetland avian species. With improvements of the local resident communities the anthropogenic pressures on the wetland will go down considerably. More vigilant and stringent monitoring and surveillance of the wetland areas and detailed maintenance of record of the population dynamics of different avian species of the region will be necessary. Modern conservation management, collection and storage of detailed survey data on the wetlands and proper training and education of the personnel for the environmental protection and conservation agencies will also be necessary to empower them in tackling the ground situations more effectively. The government needs to allocate specific funds for the purpose and the involvement of different stakeholders such as the government, non-government organizations, local rural residents and community members, public and members of the conservation and environment protection agencies. It will be important for all of them to come together on a common platform to design some long term and sustainable management plan or policy for efficient and effective conservation of the avian members surviving in the Iranian wetlands.

Natural Lake in Kamalmahalleh Rurar, Shaft County, Guilan Province


Biodiversity of Iranian Wetlands 3


Selkesar Wetland located just below the Anzali lagoon, Guilan Province


Biodiversity of Iranian Wetlands 4
Photo credits: Peiman Zandi, Saikat Kumar Basu & Rahul Ray
Further readings
The birds of Iran (2015) Available at: http://www.iranian-bird.blogfa.com/cat-73.aspx[Accessed on 4th March, 2015]
Adekola O, Mitchell G (2011) The Niger Delta Wetlands: Threats to Ecosystem Services, their Importance to Dependent Communities and Possible Management Measures. International Journal of Biodiversity Science, Ecosystem Services & Management, 7(1): 50-68.
The Ramsar convention on wetlands (2015) http://ramsar.rgis.ch/cda/en/ramsar-documents-list-ramsar-list-of/main/ramsar/1-31-218%5E7791_4000_0__ [Accessed on 4 March 2015]
Lin T, Xue X, Lu C (2007) Analysis of Coastal Wetland Changes Using the "DPSIR"  Model: A Case Study in Xiamen, China. Coastal Management, 35:289–303.
Kimmel  K. Kull A, Salm J, Mander Ü (2010) The Status, Conservation and Sustainable Use of Estonian Wetlands. Wetlands Ecological Management,18: 375-395.
Behrouzirad B (2006) Challenges and problems of Iranian wetlands and their ecosystem management indicators. 3rd Iranian Congress on Environment Crises and their Rehabilitation Methodology, 27-29 Dec. 2006, Islamic Azad University of Ahvaz-Science and research branch, Ahvaz.
Behrouzirad B (1992) On the Movement of Greater Flamingo in IRAN. zoology in Middles, London.
Behrouzirad B (2004) Diversity of Fish Eating Birds of South Caspian Sea coasts, Proceeding of Fourth International Iran & Russian Conference, Agriculture and Natural Resources" 8-10 September 2004, Shahrekord University, Shahrekord, Iran.
The wetlands of Iran constitute an important destination of several migratory bird species from Europe, and Russia including Siberia, Mongolia, China, Central Asia and Africa. Several species fly unbelievably long distances between the continents and cross over the Caspian Sea to enter the borders of Iran and finally settling into different wetlands, forested areas and river valleys. The two major migration paths that include Iran as transit points are the Central Asian migratory route and the African-Eurasian migration pathway. The inland geographical location of Iran within the Asian continent along with multiple seasons, abundant wetlands (in the form of water bodies like inland lakes, pools, ponds, ditches, swamps, marshlands), plain forests, mountain forests, dry forests, woods, scrubs, river valleys, riverine forests, diverse ecosystems and abundant food sources making it an attractive destination for a large number of migratory bird species from Central Asia, Europe and Africa. Different species of ducks and geese, grebes, pochards, cormorants, bitterns, egrets, cranes, herons, storks, spoonbills, ibis, flamingo, lapwings, phalaropes, coots, plovers, sandpipers, curlews, snipes, terns, common greenshanks, dunlins etc visit Iran as migratory species. In addition different species of raptors such as vultures, falcons and eagles also migrate to Iran following their strong prey base that takes refuge within the boundaries of the nation. On an average, between 2-4 million migratory birds are estimated to pass through Iran every year.
Thus the wetlands and forests of Iran constitute a global hotspot rich with numerous magnificent avian species foraging, nesting and breeding and then leaving at the end of the winter for their home ranges. These areas have traditionally grown into important tourist hubs due to the exquisite natural beauty, relatively pollution free environment, spectacular biodiversity, wild nature and serenity. Several tourists from the major Iranian cities like Teheran flock to these tourist centers to enjoy a glimpse of the natural beauty. However, a section of the tourist and local community members also get together for the purpose of hunting both with and without proper hunting licenses. It is this unprecedented surge of hunting pressure and poaching that has been causing havoc with several migratory species of birds, seriously impacting their population bases while visiting the Iranian wetlands as their winter refuge. Several species such as the Siberian crane, sociable lapwing, white backed vulture etc are migratory species that have been placed under the critical endangered species category by IUCN; while white-headed duck, Egyptian vulture etc have become nearly threatened.
Several local legal and illegal (underground/black) markets have also developed in and round these regions selling meat of wild migratory birds to the tourists and visitors and to the local population as cheap source of animal protein and as an exotic meat. The meat of migratory birds are extremely popular with the tourists as well as locals and are openly served in local restaurants, pubs and hotels; and has also turned into a common food item for the domestic kitchens. Due to high local demand several local youths and tribesmen has changed into poachers and hunters who illegally capture, slaughter and sell the defenseless birds to the middlemen; who then sell it to the local businessmen operating meat trade in the local legal and illegal markets. The worst hit is particularly different migratory species of wild ducks and geese. According to the local agencies approximately 3 out of 4 million migratory birds are illegally hunted by poachers and local hunters; and that these people are rarely arrested or prosecuted. The hunting and poaching pressures on these wetlands and other available refuges of migratory bird species in Iran has gone up exponentially pushing several migratory bird species to the status of vulnerable, endangered and critically endangered from not threatened in the span of just last three decades. Furthermore, due to tremendous anthropogenic pressures on the migratory bird habitats by tourists, locals, hunters and poachers; several species are running the risk of extinctions if such activities continue for future decades without any intervention.
The lack of education and awareness among the local and tribal communities in remote corners of the country, poor management and regulations, poor economic development and lack of opportunities for sustainable economic growth on a long term basis, lack of political initiatives and will, local traditions and taboos, social customs, insurgence of unplanned, unrestricted and unmonitored tourism have been some of the socio-economic factors contributing towards the sharp rise in poaching and illegal capture of migratory birds in these regions. The government and non-government agencies in charge of the conservation and protection of the regions are ill equipped, poorly trained and funded to deal with the grim situation. The number of incidents of poaching is way too high for the existing staff members and volunteers working on these projects to handle efficiently and effectively.
They are short of manpower, funding, gears and equipments to deal with the proper survey, study, monitoring and evaluation. They are acutely short staffed in regulating and/or restricting the incidents of rampant poaching and operation of legal and illegal migratory bird meat markets and illegal pet trade centers operating in these localities. Often the poachers and illegal business operators on wild birds have better organized networks, sophisticated arms and instruments than the regulatory agencies. The poor salary structure, harsh job conditions, long working hours and lack of opportunities and incentives do not attract enough quality candidates to apply for these job positions. Due to lack of proper advertisement and initiatives, dedicated and sincere volunteers are also not easy to recruit. The consequence being a poorly trained and severely marginalized force has to operate with their poor infrastructure and facilities in the conservation and protection of huge areas, which become both logically as well as logistically impossible to manage efficiently.  Under these circumstances the future of several migratory bird species in Iran is hopeless and dimensionless and if no appropriate measures are taken at the earliest, several species of migratory birds could be threatened with the dangers of extinction in the not so distant future.
Socio-economic development of the under privileged regions will be important for possible improvements in conservation efforts. It is necessary to establish alternate employment opportunities and economic engagement for people involved in the illegal trade on migratory bird species and poaching activities. Highly organized campaigns will be needed to promote education and awareness among the local populations, indigenous communities, tourists and visitors about the importance of the migratory bird species and their role in maintaining healthy balance of the extremely fragile and sensitive ecosystems. Proper training and funding for the different regulatory and environmental protection and conservation agencies will be necessary to well organize and equip the personnel involved in successfully conducting regular surveys on endangered bird populations; monitoring and surveillance of the sensitive local ecosystems; raids, arrests and conviction of those involved in poaching and illegal trade on wild meat of migratory bird species. Above all campaigns in educating general public making them aware of the impending dangers of the possibility of extinction of the critically threatened migratory bird species need to be emphasized.
Article submitted by: Saikat Kumar Basu and Peiman Zandi
Photo credit: Peiman Zandi
Suggested readings
Ashoori, A., Barati, A., and Reihanian, H.- r. (2007) Recent observations of the Red Phalarope Phalaropus fulicarius at Boujagh National Park, Gilan Province, and Agh Gol wetland, Hamedan Province and its status in Iran. Podoces. Vol. 2(2): 148-150.
Ghasemi, A. Omidi, Z. Mohammadi, G. Barati, A. (2012) Wetlands as habitats for migratory birds (Case study: Agh-gol and Abshineh wetlands). Journal of Environmental Sciences and Technology, 53-54: 31-39.
Khaleghizadeh, A., Scott, D.A., Tohidifar, M., Musavi, S.B., Ghasemi, M., Sehhatisabet, M.E.,  Ashoori,  A.,  Khani,  A.,  Bakhtiari,  P., Amini, H., Roselaar, C., Ayé,  R., Ullman, M., Nezami, B., and Eskandari, F. (2011) Rare Birds in Iran in 1980−2010. Podoces. Vol. 6(1): 1–48.
Web resources:
http://www.iran-daily.com/News/58717.html
http://www.parstimes.com/travel/iran/hunting.html
http://fatbirder.com/links_geo/middle_east/iran.html
http://www.guyanajournal.com/wildlife_conservation.html
http://www.birds.com/blog/wetland-birds-a-conservation-priority-for-iran/
http://observers.france24.com/content/20150120-iran-wetlands-migrating-birds-hunters
http://www.worldmigratorybirdday.org/
http://www.birds.com/blog/avian-parks-and-gardens-are-important-conservation-and-education-tools-a-case-study-from-iran/
Come and enjoy the Orlando Wetlands Festival on Saturday, February 21, 2015, from 9am-3pm at Fort Christmas Park.
The Orlando Wetlands Festival is an opportunity to celebrate the Orlando Wetlands Park, the City's 1,650 acre wetland oasis. The event is sponsored by: City of Orlando, Orange Audubon Society, and Orange County Parks and Recreation.
On February 21, 2014, come and experience this unique wetland treatment system with the entire family. Event co-sponsor, Orange Audubon Society, will lead guided bird-watching excursions. The Florida Native Plant Society will lead native plant identification hikes; while, the Florida Trail Association will be providing wilderness hikes. Guided photo hikes will also be available and led by professional nature and wildlife photographers.
For those who like to sit and ride, guided bus tours will travel along the wetland berms, giving riders a chance to experience firsthand, Florida's wild wetlands. Hay rides will also give riders a chance to relax and take in the scenery.
In addition to the numerous guided tours, there will be bird-banding and mist-netting demonstrations, as well as live music by Homer Stiles and magical comedy provided by Brian Staron.
Featured in the various wildlife shows, many different live animals will be present such as alligators, snakes, birds and many others. Also, the City's Families, Parks and Recreation Department will be giving away free backyard trees in celebration of Arbor Day. There will be many interactive children's activities (like Out-On-A-Limb kids tree climbing), bounce houses and much more!
So bring the whole family and invite your friends and neighbors to this fun, free educational festival. Bring your cameras, and prepare for an adventure in the wilderness.
Please leave your pets at home; there are wild animals. Food will be available for purchase. Free admission and free door prizes!
For more information: call Orlando Wetlands Park 407.568.1706.
Event Website: cityoforlando.net/wetlands
Directions: To get to the Park, take S.R. 50 to Christmas, Florida. Turn north onto 420, Ft. Christmas Rd. Continue north 1.8 miles. Fort Christmas Park will be on your left. Free parking will be located on your right across from Fort Christmas Park. The address is 1300 North Fort Christmas Road, Christmas, FL 32709.
The 6th annual Yellow Rails and Rice Festival is set to take place on 29 October to 2 November, offering an opportunity for birders and farmers to appreciate the importance of the region's wetlands to birds. Birders will be able to visit local rice fields for bird watching as well as exploring nearby birding areas and take trips to local points of interest. For more information visit the Yellow Rails and Rice Festival Website.
Dates: 28 October to 2 November 2014
Venue: Jennings, Louisiana
The City of Orlando, Orange Audubon Society and Orange County Parks and Recreation Department have teamed up to present an event promoted as the 'Best Wetlands Festival in the United States'. In addition to workshops, field trips and other bird-related activities, this year the event will feature comedy and magic by renowned magician Brian Staron. For more information visit Friends of the Orlando Wetlands Website or www.facebook.com/OrlandoWetlands
Date: 15 February 2014
Time: 9am-3pm
Venue: Fort Christmas Historical Park
City: Christmas
State: Florida
Country: United States