The recent (November, 2014) climate change goals announced by two major global economies (US and China) for reducing 28% emissions by 2025 and 2030 by US and China respectively appear on the surface to be exciting news. However, the real consequences down the decades are doubtful. How far this will really make any significant difference to global climate justice is absolutely doubtful. None of the top industrialized nations are ready to cut down the rate of their industrial growth or switch to alternative available technologies from the fear of losing the quality of their life and slowing down their economies. The power house of global politics across the planet has been dominated by the vested interests of different industrial lobbies. An eyewash treaty may look excellent on the media platform but if there is no political will to implement them in any form other than making political and strategic gains, they will turn out into another joke like the "Kyoto Protocol" and fail to achieve anything significant with respect to abetment of global warming and climate change. Since "seeing is believing"; the world will watch with interest if any such real change is actually observed following the flamboyant announcements or whether it is yet another political joke that we are all used to.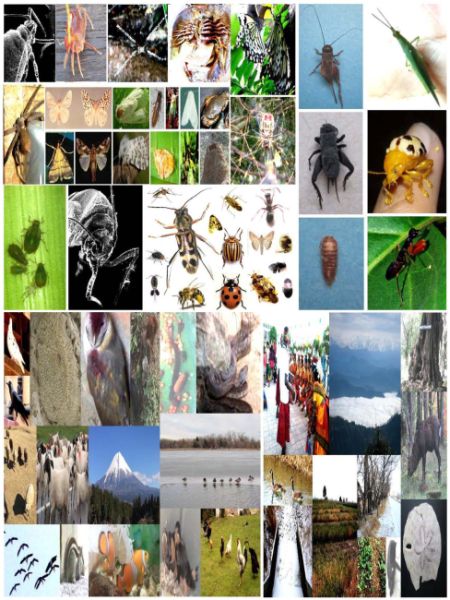 The impending dangers of global warming are indeed a matter of great concern for all, from the tropics to the temperate in both the eastern and western hemispheres; from the unpredictable weather patterns in the tropics to the harsh Eurasian winters or melting of ice in the polar region are threatening our globe with serious consequences. If one reviews an example from the context of the Indian subcontinent, the impending danger of climate change is alarmingly exposed. The increasing sea water level in the Indian Ocean basin has been threatening several small island nations and island groups like Maldives and parts of coastal Sri Lanka, Andaman and Nicobar islands, Lakshadweep group of islands are extremely vulnerable. We have to initiate the process of engineering an advanced, detailed plan to prepare for any possible disaster mitigation in the future. Several small low lying island nations across the planet await similar prospect. Furthermore, if this be the situation for human aspect of the story, one could clearly imagine what fate waits for the helpless wildlife of these unfortunate countries that are severely impacted by climate change.
It is important to note from a historical perspective that the Western nations have been industrialized far back compared to the numerous under-developed and developing countries of Africa, Asia and Latin America, that earned their independence and transformed into modern democracies only in the post World War II period. These countries are unfortunately still struggling to find a stronger economic foundation plagued by several problems after centuries of ruthless exploitation by the colonizers from the West. Under such appalling conditions and disproportionate global economic growth, can we ever think about anything close to climate justice? Several of these countries are in need of rapid industrialization utilizing their regional and local natural resources for stabilizing their highly jeopardized economy and have no available technology to reduce green house gas emissions. Hence, an immediate effective and efficient resolution with respect to climate change mitigation from the perspective of developing and under developed nations is a distant and unsettled dream.
One of the criticism as projected by the developing and under-developed countries against the developed and industrialized world is that lack of consideration for real life situations in the developing countries. According to this, the rosy ideas regarding climate change regulations that hovers in the mind of Western philosophers, environmentalists, activists, diplomats and politicians who had never seen anything whatsoever close to true economic hardships, abject poverty, civil wars, deaths and destruction are making important decisions for the whole planet and taking credit for this. As long as there will be this economic disparity between the developed and developing nations of the world; all fascinating ideas regarding climate change mitigation and climate justice will be a failure. The developing countries insist that they are in need of rapid industrialization utilizing their natural resources for establishing a better regional economy for their long term sustenance. The climate mitigation regulations will therefore jeopardize their economic progress and that thy lack the alternative green technologies and funds necessary for switching towards climate friendly technology and policy currently.
The developed nations who have been industrialized heavily and responsible for the major and historic share of the climate change issues do not agree to this and indicated that no such compensation funding could be provided by them based on the current global economic situations. Hence due to lack of coordination and cooperation between the developing and developed nations no concrete roadmap for climate mitigation could be actually drawn. The recent 12-day meeting at Peru (Peru Summit, 2014) by 190 nations to agree on a draft proposal for constituting a historic agreement on climate change to be signed at Paris in December 2015 and for enactment by 2020 did not reach its' targeted objective. The developed nations informed that there will be no funds available to support the programs for climate mitigation in developing and under developed nations currently; and the developing nations blocked the motion for climate mitigation as their economies are not ready or prepared yet to handle the burden of climate change mitigation immediately. As a consequence, a dead block has been reached with no viable alternative tabled to resolve the situation with a long term sustainable and comprehensive solution, agreeable to both stakeholders.
How does it impact the global wildlife, particularly the global avifauna? The impact is unfortunately quite drastic and detrimental to the global avian life and population. Change of temperature has been found to be negatively correlated to the foraging, nesting and breeding behaviors of several species distributed across the planet both in the tropical, temperate regions. What is more disturbing is the fact that a vast majority of avian species have their habitats in the biodiversity hotspots located in the developing and under-developed countries. Unless serious, comprehensive, global effort is initiated with respect to climate mitigation a substantial number of species across the planet are in the danger of losing their habitats and hence are seriously endangered due to global climate change. Another important factor is the shortage of availability of traditional prey species for several avian members in various parts of the globe.
Climate change has seriously impacted both aquatic (freshwater, estuarine and marine) and terrestrial biomes across the planet thereby negatively impacting the food bases of several avifauna members. The life cycles of fishes and numerous smaller aquatic and terrestrial invertebrate species and their reproduction has been showing signs of transformations with respect to their population dynamics over the decades; reducing the number of several prey species, while increasing the preponderance of different pest species. The steady availability of prey species and food sources are directly related to the population dynamics of the avian species; and hence any shift in that will be reflected in the avifauna population across the planet. Furthermore, the loss of habitats are also negatively impacting the traditional foraging and breeding sites further impacting the avifauna population. In addition, some trends in the shifting of migration patters have also been noticed in some species impacting the distribution as well as the structure of the population of vulnerable species.
Climate change has been impacting regional economies; in particular developing and under developed nations are worst hit in the process. As a consequence, the anthropogenic pressures on the prime wildlife habitats and biodiversity hotspots are ever increasing with need for industrialization, agricultural expansions, extension of rural and urban areas promoting encroachment, poaching, illegal capture and underground pet trade for endangered avifauna. The roadblock in the negotiation for climate mitigation between developing and developed countries is thus having a serious effect on the life of different global avian species. Unless we get together on a common platform and agree to establish a framework for global climate mitigation pretty soon, it may be too late in terms of saving the critically endangered avian members of the planet.
Article submitted by: Saikat Kumar Basu
While climate change and global warming are an ongoing cause for concern, monitoring the environment is a costly and time consuming activity for conservationists to carry out without help from local experts – of the feathered variety. Birds are tremendously valuable in assisting conservationists and researchers to pick up changes in the environment and species diversity, enabling them to take action where possible to prevent a bad situation from becoming a catastrophe.
Science has come a long way since canaries were used to detect toxic gases in coalmines, but birds continue to be the most effective sentinel species on the planet. The reasons for this are many and include the fact that birds are found all over the world, in all types of habitats, both in the wild and in urban settings. They are sensitive and adaptive to environmental changes and are relatively easy to monitor as they are highly visible. Birds are among the most researched animals on the planet and with bird watching being a popular activity around the world, birders are often keen to participate as citizen scientists in research projects and organized bird counts. Birding clubs and Audubon societies all over the world get involved in the gathering of data, which can then be coordinated by scientists. Moreover, there exists a wealth of historical data on the activities of birds, providing a baseline against which to compare current data. As birds include species that feed on a wide variety of food sources, they are vulnerable to the accumulation of toxins in both plants and animals they eat, thereby providing an indicator on soil, air and water pollution levels.
As birds are acutely in tune with seasonal cycles, even subtle changes in behavior, feeding and breeding patterns can alert scientists to broader environmental changes. Changes in arrival and departure times of migratory bird species have been linked to changes in temperature, ocean currents and wind patterns. Feeding and breeding patterns of marine predators and seabirds offer scientists the opportunity to monitor the health of the world's oceans and seas and with many species the timing and success of breeding is dependent on food availability.
When birds seemingly inexplicably fall out of the sky, as was reported in Arkansas and New Jersey earlier this year, scientists will try to solve the mystery, because when birds are in distress, it is very likely an indicator that something is very wrong in the environment.
Climate change is an issue that has been discussed the world over and is of great concern. As climates begin to shift and weather patterns begin to change, so does nature. Wildlife are forced to adapt to conditions they are not used to, over and above the fact that their habitats are being encroached on. The first wildlife to have shown signs of adapting are birds. Migratory bird patterns have diversified and as the need grows, birds are moving to areas that are best suited to their survival, causing a cry out for cross border conservation efforts.
A team of researchers decided to conduct a study concentrating on the birds of Africa. The team consisted of Dr. Stephen Willis (School of Biological and Biomedical Sciences of the Durham University), as well as Professor Brian Huntley from the same department. They considered where the birds are located at present and how they would move due to climate change. Eight hundred and three Important Bird Areas (IBAs) were looked at.
Monitoring the birds will be the first way to detect signs of the effects of climate change, as they would be the first to move. The researchers have therefore written a guideline to governments on how to deal with the reshuffling of wildlife should this occur as predicted. According to their studies, at least one third of the Important Bird Areas will experience a noticeable change, as shrinking habitats will force birds to find more suitable areas for food supply. During their research project, the researchers were also able to identify areas that are not currently under protection but could become potential habitats for the birds.
Dr. Stephen Willis commented: "The bird map of Africa is set to change dramatically and we need conservation policies that see the bigger picture." He went on to say: "There are large areas of Africa lacking protected status and many of these areas are predicted to be critically important for bird conservation in the future. We need to be ready to protect remnant populations of birds while also preparing for new colonists." As co-author of the guideline paper he stressed the importance of cross border conservation, "We need to improve monitoring, communication and co-operation to make protected areas work across borders. Conservationists and policy makers will have to work together in new ways as networks become increasingly important in protecting species."
Like flocks of gulls converging on a rocky point, more than a hundred bird educators and enthusiasts are due to flock to Jekyll Island for the 2009 Bird Education Network National Gathering from February 22, 2009. The various bird lovers will be coming from schools, bird refuges, national parks, bird clubs and nature centers especially for the event.
The 2009 Bird Education Network National Gathering is an open event that can be attended by pretty much anyone with an interest in birds, bird education and various bird conservation efforts. It is a five day event that is designed to encourage those in attendance to explore various wildlife viewing areas and grow in appreciation for birds and other animals. The Bird Education Network (BEN) Committee worked hand in hand with the Council for Environmental Education and Flying WILD when organizing the event. Jekyll Island was chosen especially for its truly exceptional birding and nature-based, tourist-orientated activities.
During the gathering, attendees will likely spent plenty of time exploring the wonderful and diverse facets of Jekyll Island. Guided field sessions will not only involve walking, but kayaking and canoeing. Birders will be able to travel through the inter-coastal waterways and the Okefenokee Swap during their many outdoor adventures. When they head indoors they will be presented with a vast array of events to choose from. They can enjoy listening to guest speakers or visit the many exhibitions that will be erected specifically for the event. As they make their way along they will be able to share their knowledge and experience with other birders as well as learn more from old and new friends. Topics for discussion at the event will include urban-based bird education, helping families to connect to nature and climate change and its effects on birds. Most of the indoor events are scheduled to take place at the Jekyll Island Club Hotel.
Jekyll Island is home to more than 250 different bird species and has been included in the Colonial Coat Birding and Nature Trail for this reason. Birders will be able to spot Roseate Spoonbills, Painted Buntings, Woodstorks and Bald Eagles, amongst other things, in this delightful wilderness area. If this sounds like your idea of a great week or weekend, make sure that you don't miss out on the 2009 Bird Education Network National Gathering.
The RSPB has been particularly excited, and also perplexed, at the highs and lows in bird populations this breeding season. On the one hand, it appears that many of their conservation efforts have paid off with the organization enjoying one of the best bird breeding seasons on record. However, at the same time a number of more common bird species are clearly struggling to deal with climatic changes and their numbers are dwindling.