This essay is primarily about a collection of photos of certain birds found in the sprawling and lush campus of the University of Hyderabad, Hyderabad, India. It includes birds like, Red-ringed Parrot, Asian Paradise Flycatcher, Golden Indian Oriole, Green Bee-Eater, Indian Pond Heron, King Fisher, Little Black Cormorant, Oriental White eye, Red-wattled Lapwing and Spotted owlet.  The photographs capture the everyday behaviour of the birds within the natural spaces of the campus.
Although birds are delicate and small in appearance yet they have inspired some of the most challenging human quests for freedom, flight, beauty and nurture. But what have we given them in return? I ask myself this question, as I see the city gradually replacing its rocks and trees with glass and steel corporate structures.
Birds in and around Gachibowli, a place which is fast becoming a symbol of India's hyper-modern corporate sheen, seem to have found refuge in the campus. The calm and green expanse of this institution has become a 'Birdopia': a place where these birds can live, love and laugh, freely. The purpose of this collection is not only to highlight the beauty and diversity of the birds but also their discovery of an almost utopic space within the swamps, trees and gardens of the university.
Indian Red-ringed Parrots
Asian Paradise Flycatcher
Indian Golden Oriole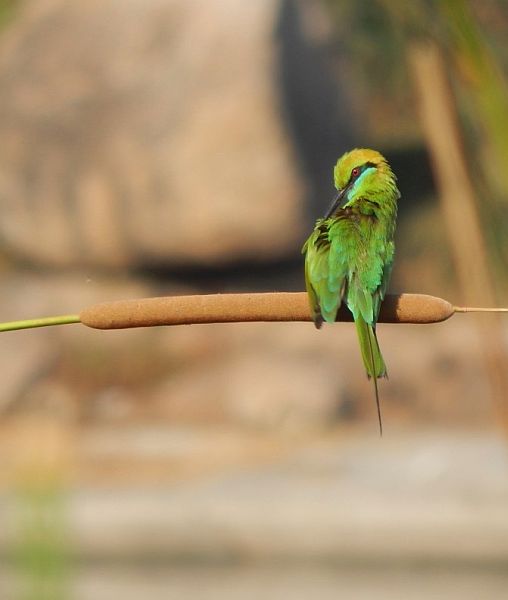 Green Bee-Eater
Indian Pond Heron
Indian Kingfisher
Little Black Cormorant
Oriental White Eye
Red-watteld Lapwing
Spotted Owlet
Article contributed by Jhilam Chattaraj