This celebration of the Marbled Godwit offers the opportunity to explore the spectacular Redwood Coast and observe a host of bird species and wildlife. The program includes, lectures, workshops, field trips and boat excursions with experienced and well-informed local guides. For more information on this popular event, which is celebrating its 20th anniversary, visit godwitdays.org
Dates: 15-21 April 2015
Venue: Arcata
State: California
Country: United States
Wetlands are considered as environmental lifeline giving an opportunity to fisheries, climate mitigation, efficient water supply for crop productivity, recreational activities and for their significant role in maintaining the delicate ecological balance. However, the health of these valuable ecosystems is being increasingly threatened due to severe anthropogenic pressures exerted through agriculture, industrial and infrastructure developments, rapid urbanization, untreated urban waste water discharges, non-judicious exploitation of wetland resources and their poor management around the planet. Furthermore excessive diversion of water for agricultural purposes, uncontrolled inflow of wastewater, sewage, and solid wastes from both industrial and domestic sources into the wetlands, and using up wetland vegetation for food, fuel, fodder and fertilizer purposes are additional anthropogenic activities that have significantly reduced areas of wetlands; specifically in developing and under developed countries where conservation of wetland ecosystems are not widely practiced.
Iranian wetlands and aquatic ecosystems are considered to be important natural resources having significant role in maintaining ecological balance and biodiversity, natural mitigation of climate changes and in terms of biosecurity with reference to drought or flood control from a regional and/or global perspective. The Ramsar convention held in 1971 at the coastal city of Ramsar in Iran constitutes the global slogan of 'wetlands for our future' as the tagline for global wetland conservation initiatives. Iran comprises of 250 wetlands constituting ~2.5 million hectares; however, only 22 of them (8.8%) representing an area of1,481,187 hectares have been registered under the Ramsar Convention so far. These wetlands are distributed in different parts of Iran with nine within interior provinces, seven along the coastal line of Caspian Sea, five along coastal line of Persian Gulf, and one along the coastal line of the Oman Sea. In addition, there is one more frontier wetland known as Hamoon-Hirmand wetland located between Iran and Afghanistan.
Source:  Google Images
Now 13 out of the 22 (59%) Iranian wetlands registered under the Ramsar Convention, have been included in the Montreux List. In terms of the quantity and area occupied they constitute ~59 and 41% respectively of the Iranian wetlands. The 48 wetlands from 27 countries that are now included in the Ramsar Convention-Montreux Record (Red List); Greece, Iran and Czech Republic constitute the highest number of endangered wetlands.

Biodiversity of wetland species of Iran 1
Iranian wetlands serve as habitats for over 140 species of migratory and resident birds constituting 30% avifauna of Iran. About 63 species of local birds nest and breed in these wetland ecosystems and around 77 species reside in these primary habitats during the winter and autumn. Recently 20 wetland avian species have been reported to be threatened with the dangers of eventual extinction as their numbers have depleted critically below that necessary for maintaining healthy and sustainable populations. It is estimated that between 1-2 million aquatic and shore birds pass through the Iranian wetlands during the winter. The Iranian wetlands are pristine habitats for a number of different species of ducks, geese, swans, cormorants, pelicans, grebes, herons, egrets, kingfishers, black-crowned night-heron, great bittern, greater and lesser flamingoes, ibises, spoonbills, storks, cranes, oystercatchers, rails, crakes, gallinules and coots to name only a handful. The marshy and swampy areas adjoining wetlands have rich habitats for different pheasants and other ground nesting birds and the ospreys and other raptors frequently visit the wetland areas for preying upon different aquatic birds and their chicks and wetland fishes.

Biodiversity of wetland species of Iran 2
An overview of the current situation of the Iranian wetlands (protected, non-protected and international) indicates that numerous factors as mentioned below have caused the decrease, drying, destruction and loss of vulnerable wetland areas. The factors include:
Lack of improved management indices
Poor management
Lack of consistent and reliable data on the local wetlands
Soil erosion
Sedimentation
Flooding
Drought
Deterioration of wetland soil physical, chemical and biological characteristics
Poor land use and management (construction of dams and implementation of developmental projects like building surface infrastructure in the watersheds areas or in the environmentally sensitive coastal-marine areas, farming and aquaculture e.g. shrimp farming, oil exploration in coastal wetlands etc.)
Non-judicious exploitation (illegal fishing and/or poaching, issuing hunting license without any serious attention towards long term wetland conservation plans, promoting tourism along or within wetlands, indiscriminate use of wetland's water, using wetlands as agricultural water repositories,  introduction of exotic species etc.)

Anzali Lagoon, Guilan Province


Einak Wetland, Guilan Province


Einak Wetland, Guilan Province


Gandoman Wetland, Chaharmahal and Bakhtiari Province


Gavkhoni Wetland, Isfahan Province


Gavkhoni Wetland, Isfahan Province
Although Iranian wetlands have a spectacular diversity of water birds including both the resident and annual migratory species that visit the country on their long journey to tropical and sub-tropical destinations. However, in spite of this spectacular biodiversity observed across wetlands in Iran, the future of the avian species does not look too rosy due to unrestricted poaching and illegal capture of birds by the local poachers. A number of the local wetlands are seriously threatened with the extinction of rare and endangered local bird species. Poor economic development in the distant rural regions with fewer opportunities of regular employment has pushed several men into the vicious cycle of poaching. Although Iranian authorities are doing their best to reduce poaching and capture of these precious bird species; however, the ground realities are that the situation has been deteriorating over the time. The environmental and conservation agencies in the country have far less personnel available in the job than that what is needed to deal with the situations effectively. Conservation priorities have often been misplaced due to the dire need for the local infrastructural developments and constructions works that has damaged several wetland areas and the birds have shifted their range to deal with the challenges of their fragmented habitats.

Ghorigol Wetland, West Azarbaijan Province


Hamoon Frontier Wetland, Sistan & Balochestan Province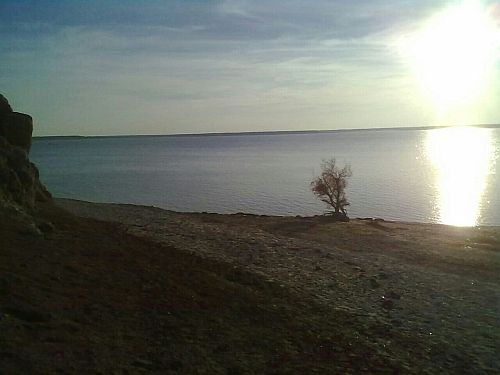 Hamoon Frontier Wetland, Sistan & Balochestan Province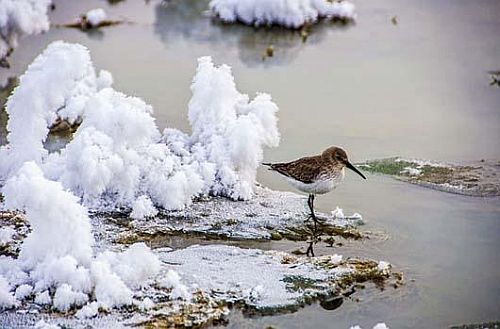 Mighan Wetland, Markazi Province


Mighan Wetland, Markazi Province


Shadegan Wetland, Khozestan Province
Lack of education and awareness in the remote rural region and forest fringes as well as poor economic situations have been an important factor promoting the poaching and illegal capture and trade of wetland birds in the country. To make the conservation efforts to reach desirable effect, it will be important to reduce the anthropogenic footprints on the fragile wetland ecosystems. Unless the economic situation of the local rural communities is substantially improved the challenges of the conservation will be considerable for protecting the different endangered and vulnerable wetland avian species. With improvements of the local resident communities the anthropogenic pressures on the wetland will go down considerably. More vigilant and stringent monitoring and surveillance of the wetland areas and detailed maintenance of record of the population dynamics of different avian species of the region will be necessary. Modern conservation management, collection and storage of detailed survey data on the wetlands and proper training and education of the personnel for the environmental protection and conservation agencies will also be necessary to empower them in tackling the ground situations more effectively. The government needs to allocate specific funds for the purpose and the involvement of different stakeholders such as the government, non-government organizations, local rural residents and community members, public and members of the conservation and environment protection agencies. It will be important for all of them to come together on a common platform to design some long term and sustainable management plan or policy for efficient and effective conservation of the avian members surviving in the Iranian wetlands.

Natural Lake in Kamalmahalleh Rurar, Shaft County, Guilan Province


Biodiversity of Iranian Wetlands 3


Selkesar Wetland located just below the Anzali lagoon, Guilan Province


Biodiversity of Iranian Wetlands 4
Photo credits: Peiman Zandi, Saikat Kumar Basu & Rahul Ray
Further readings
The birds of Iran (2015) Available at: http://www.iranian-bird.blogfa.com/cat-73.aspx[Accessed on 4th March, 2015]
Adekola O, Mitchell G (2011) The Niger Delta Wetlands: Threats to Ecosystem Services, their Importance to Dependent Communities and Possible Management Measures. International Journal of Biodiversity Science, Ecosystem Services & Management, 7(1): 50-68.
The Ramsar convention on wetlands (2015) http://ramsar.rgis.ch/cda/en/ramsar-documents-list-ramsar-list-of/main/ramsar/1-31-218%5E7791_4000_0__ [Accessed on 4 March 2015]
Lin T, Xue X, Lu C (2007) Analysis of Coastal Wetland Changes Using the "DPSIR"  Model: A Case Study in Xiamen, China. Coastal Management, 35:289–303.
Kimmel  K. Kull A, Salm J, Mander Ü (2010) The Status, Conservation and Sustainable Use of Estonian Wetlands. Wetlands Ecological Management,18: 375-395.
Behrouzirad B (2006) Challenges and problems of Iranian wetlands and their ecosystem management indicators. 3rd Iranian Congress on Environment Crises and their Rehabilitation Methodology, 27-29 Dec. 2006, Islamic Azad University of Ahvaz-Science and research branch, Ahvaz.
Behrouzirad B (1992) On the Movement of Greater Flamingo in IRAN. zoology in Middles, London.
Behrouzirad B (2004) Diversity of Fish Eating Birds of South Caspian Sea coasts, Proceeding of Fourth International Iran & Russian Conference, Agriculture and Natural Resources" 8-10 September 2004, Shahrekord University, Shahrekord, Iran.
The main reason birds migrate is to ensure they have access to food all year round. For some bird species this may mean flying half way around the world, and their migration patterns are so predictable that birders arrange special events to welcome the weary travelers to their wintering ground, as well as to see them off when they depart. For centuries, farmers have looked to the departure and arrival of local birds as an indication of what the seasons hold, while mariners judged ocean currents and the nearness of land by the birds they encountered. Some migrating bird species are somewhat less predictable and these are referred to as irruptive migrants, with their migration habits being referred to as irruptive migration.
Some species may have a cycle of irruptive migration where they visit an area every two or four years and are therefore still predictable, while others are completely random. Reasons for irruptive migration are varied, but the most common cause is a lack of food in their normal wintering grounds. Birds that depend on birch, pine, spruce and maple seeds and catkins are known to irrupt when these trees produce poor crops. As their name suggests, crossbills have unique crossed bill-tips designed to pry conifer cones open and extract the seeds. They do not have the luxury of choosing an alternative food source and are obliged to find food they can access. As these seeds are also rodent food, if they fail to appear or produce an insufficient crop for demand, raptors may also leave the area in search of a more readily available food source.
Irrespective of what the motivating factors are for irrupting, it is virtually impossible to predict which species will irrupt in any given year and where they will migrate to, however the following species have been noted for regularly irrupting: pine siskins, bohemian waxwings, boreal chickadees, evening grosbeaks, purple finches, pine grosbeaks, common redpolls, red crossbills, white-winged crossbills, northern shrikes, hoary redpolls, red-breasted nuthatches, snowy owls, great grey owls and rough-legged hawks.
While birders generally welcome seeing unfamiliar birds at their backyard feeders, they should be aware that sometimes the unexpected visitors, particularly if they arrive in great numbers, can intimidate the locals in their quest for food. This can be overcome by setting out extra feeders and spacing them as far apart as possible. Also ensure that plenty of water is provided and water sources are cleaned regularly. Then sit back, relax, and enjoy the sight of feathered friends from far away.
The North Eastern (NE) region of the India is a biodiversity hotspot and represents one of the highest avian biodiversity of the Indian subcontinent. The region is ecologically represented by the Eastern Himalayan biome and is rich in a number of endemic flora and fauna. Several avian species inhabiting this unique ecosystem are not found or reported anywhere else in the world. The region is represented by seven Indian states, namely: Assam, Arunachal Pradesh, Manipur, Meghalaya, Mizoram, Nagaland and Tripura. Often these seven NE states are referred to as the Seven Sisters. The region has international boundaries with Bhutan, China, Myanmar and Bangladesh. The Himalayan state of Sikkim and the Darjeeling district and northern reaches of the Cooch Behar and Jalpaiguri districts of the eastern Indian state of West Bengal are ecologically contiguous with this region and together they represent an unique region with unparallel natural beauty, amazing ethnic diversity and a spectacular biodiversity of birds.
The NE India constitutes vast evergreen forests of the Brahmaputra river valley, the broad leaf forests at the foothills and the high altitude sub-alpine coniferous vegetation and the Indo-Myanmar dense bamboo and pine forests. This is a vast ecosystem include the elements of riparian as well as low and high altitude mountainous ecosystems suitable as premier bird habitats. This region hosts one of the most famous and celebrated sanctuaries and reserved forests of the subcontinent as well as the world, known for their spectacular avian biodiversity: Dibang, Namdhapa, Eaglenest, Kamlang & Mehao (Arunachal Pradesh); Manas, Kaziranga, Garampani, Nameri, Dipor Bil, Pobitora, Pabha, Laokhowa, Bornadi & Oran (Assam); Bhagmara, Siju & Nongkhyllem (Meghalaya); Fakim, Intanki & Pulebatze (Nagaland); Keibul Lam Jao (Manipur); Ngengpui & Khawnglung (Mizoram), Gumti, Charilam & Sepaijhola (Tripura), Kyongnosla, Pangolakha, Meanam & Shingba  (Sikkim) and Jaldapara, Gorumara, Singalila & Senchal (West Bengal).
The avifauna diversity of this region is spectacular and home to the Great Indian Hornbill (Buceros bicornis L) that has been placed under Near Threatened (NT) status by the IUCN.  Several rare species of both resident and migratory birds are reported from this pristine habitat. Being located within the biome of the majestic Eastern Himalayas, the eco-region provides a unique habitat for a wide diversity of local species. This is not only an important ecosystem for the local and resident avian species; but also a diverse habitat for numerous short and long distance migrant species that crisscross the region during their annual and semi-annual migration. The unique ecosystem provides multiple species with adequate opportunity to feed and forage as well as nest, breed and raise their chicks successfully with relatively little anthropogenic pressures and carbon foot prints.
Fig 1. Diversity of avian species from NE India
Several avian species come and visit the NE from other parts of the subcontinent such as Central and Western Himalayas and southern India; and there are also species visiting the regions from the distant Siberia (Russia), Mongolia, central, southern and SE China, Myanmar Thailand, Indo-Chine, Pakistan, Afghanistan, Iran and Central Asian countries like the Tajikistan, Uzbekistan, Azerbaijan, Kyrgyzstan, Turkmenistan and Kazakhstan and west Asia.  The avian diversity of the region include different species of ducks, swans, geese, teals, grebes, pochards, pintails, ibis, shanks, terns, pelicans, storks, Asian open bills, bitterns, spoonbills, sandpipers, plovers, cranes, egrets, herons, cormorants, kingfishers, lesser adjutants, greater adjutants, crakes, water hens, coots, moorhens, snipes, swamp hens, jacanas, rails, falconets, kestrels, hobbys, hawks, kites, vultures, harriers, goshawks, falcons, owls, owlets, eagles, ospreys, woodpeckers, pheasants, weaver birds, tailor birds, rollers, honey guides, hornbills, sunbirds, bee eaters, orioles, sand grouses, frogmouths, lapwings, muniyas, parakeets, quails, hoopoe, crow pheasants, yuhina, parrot bill, martins, warblers, tree creepers, babbler, pipits, wagtails, leafbirds, flowpeckers, sunbirds, grosbeaks, bantings, larks, thrushes, flycatchers, blackbirds, drongos, treepies, sparrows, common crow, jungle crow, mynas, starlings, barbets, bulbuls, nightjars, swifts, swiftlets, swallows, magpies, fintails, shrikes, wood shrikes, pigeons and doves, blue peafowls, piculets, robins, wild pheasants, swamp francolins, Bengal floricans, coucals, cuckoos, minivets, pitas, dollar bird, malkohas, curlews, ruffs, stints, cuckooshrikes, godwits and different finches to name only a handful.
Fig 2. NE India, a biodiversity rich eco-zone with numerous bird species
However, due to the remote nature of this region, economic development in this zone has been much slower compared to the rest of India. This eco-zone has been traditionally under developed; relying mostly on the vast forest resources, traditional agriculture and tourism as major industry. This actually left the local ecosystem and the environment undisturbed for several decades post independence with a unique habitat completely preserved and globally recognized as an important biodiversity hotspot center. However, the changing population dynamics of the region together with need for economic opportunities for the resident population the call for economic development of the region together with infrastructural initiatives has been sharply rising over the past two decades in areas of hydroelectricity, oil and gas exploration and an aggressive tourism industry. There has been significant proposal of inter-connecting the region with railway and roadway networks. The Indian Railways has notorious reputation in colliding with different wildlife crossing the railway tracks during the night in eastern India; and hence it will be necessary to be extra cautious to avoid such unwanted incidences in this vulnerable eco-region. The new surge for agricultural and industrial developments in the region may have some significant impacts on the local ecosystem and highly vulnerable avian populations.

Fig 3. Unique habitats from NE India and subsequent impacts of anthropogenic pressure on the local ecosystems.
Hence it will be important to follow a long term, sustainable and judicious use of the abundant natural resources of this unique ecosystem. The economic priorities should not completely erode the importance of conserving big parts of this pristine habitat and centre of global biodiversity hotspot representing numerous avian species inhabiting this region.  It will be important to apply the principle of eco-sociology in regulating economic opportunities along with environmental conservation simultaneously. There will be certainly some major irreversible and negative impacts on the local ecosystem; however, care must be taken to minimize the losses to the best of the ability to reduce impact on the local wildlife and avian populations. If the wheel of economic development goes out of gear and the conservation priorities get derailed the economic as well as ecological future of this region could be significantly impacted. All the stakeholders in this process need to make cautious move while following a strict principle of stringent monitoring and surveillance at every step of the proposed economic development in an extremely fragile eco-region.
Fig 4. The diversity of avian species and ecosystems from NE India
Fig 5. Rapid urbanization and anthropogenic developmental and economic activities has the potential to impact the sensitive local ecosystem and the local avifauna.
Photo credits: Saikat Kumar Basu, Rahul Ray, Manorma Sharma & Manikankana Dasgupta
Canada, with 450 species of bird species, does not have a National Bird as one of its national symbols till date. Recently, the Royal Canadian Geographical Society (RCGS) and the Canadian Geographic magazine have jointly initiated a National Bird Project asking Canadians to vote for a tentative National Bird for the nation. The goal of this project is to help designate an official bird for Canada by 2017, the country's sesquicentennial. The project has been received by Canadians with great enthusiasm and the online voting process has registered over 27,000 votes. The top 5 Canadian bird species in the race have been the Common Loon, Snowy Owl, Gray Jay (Whiskey jay), Canada Goose & Black-capped Chickadee.
Fig 1. Common loon inscribed on the Canadian 1dollar coin. The coin is commonly referred to as the loonie after the popular loon icon immortalized on the 1 dollar coin.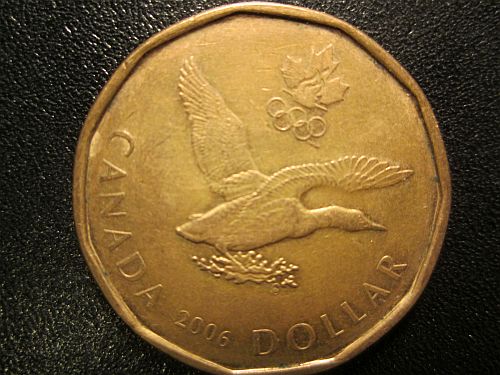 Fig 2. Canada goose inscribed on the Canadian 1 dollar coin. 
All other nations from the North American continent have their respective National Bird emblems. The National Bird of the United States is the famous Bald Eagle (Haliaeetus leucocephalus L.). Though the Golden Eagle (Aquila chrysaetos L.) is the National Bird of Mexico; some believe the Crested Caracara (Caracara cheriway Jacquin), depicted on the ancient Aztec pictograms that appears on the Mexican national flag, to be the true National Bird of Mexico. But the truth is that Mexico has both species designated as their National Birds. A Commonwealth nation from the Oceania, New Zealand has the flightless, terrestrial and nocturnal bird kiwi (Apteryx australis Shaw & Nodder) designated as their National Bird. The only other Commonwealth Nation that does not have any official animal or bird emblem designated till date is Australia. The flightless bird Emu (Dromaius novaehollandiae Latham) and the Red Kangaroo (Macropus rufus Desmarest) are unofficially recognized as the National Bird and National Animal respectively of Australia based on their endemic status to the Australian continent, and their wide abundance in the continent and extreme popularity. All the G7 member nations have National Birds except Canada, namely USA: Bald Eagle (Haliaeetus leucocephalus), Russia: Tundra Swan (Cygnus columbianus Ord); UK: European Robin (Erithacus rubecula L.); France: Gallic Rooster (Gallus gallus L.); Japan: Japanese Green Pheasant (Phasianus versicolor Veillot); Germany & Italy: Golden Eagle (Aquila chrysaetos L.). However, UK and Russia do not have an official designation for the National Bird similar to Australia.
Fig 3. The kiwi inscribed on the New Zealand 20 cent coin.
Another major global economic group BRICS (an association of five major national economies including Brazil, Russia, India, China and South Africa) also have National Bird emblem for most members such as Brazil: Rufous-bellied Thrush (Turdus rufiventris Veillot); Russia: Tundra Swan (Cygnus columbianus); India: Blue Peafowl (Pavo cristatus L.); China: Red-crowned Crane (Grus japonensis Statius Müller) & Eurasian Tree Sparrow (Passer montanus L.); and South Africa: Blue Crane (Anthropoides paradisea Lichtenstein, AAH). Again, China and Russia do not have official designate for their National Birds. The vast majority of several member nations of important economic organizations across the globe such as G-20, SARRC (South Asian Association for Regional Cooperation), Arab League, Shanghai Corporation, ASEAN (Association of South East Asian nations), European Union, The African Union, USAN (the Union of Latin American Nations), SAREC (South American Regional Economic Organization), OPEC (Organization of the Petroleum Exporting Countries), OECD (Organization for Economic Co-operation and Development), many of the NAFTA (North American Free Trade Agreement) and SAFTA (South American Free Trade Agreement) members also have different official National Bird emblems.
The Canada goose (Branta canadensis L.) is one of the best available candidates to take the prestigious designate as the National Bird of Canada. Their large size, handsome plumage, gorgeous look, elegant personality, graceful flight in a V-shaped pattern, characteristic honking calls and their pan-Canada distribution are significant parameters and credentials for the species to be recognized as the Canadian National Bird. The majestic Canada goose is an important waterfowl of Canada and is found foraging, roosting and nesting around fresh water bodies such as irrigation canals, inland lakes and reservoirs, rivers, swamps, ditches, ponds, pools and around farming and agricultural areas. Males and females have almost identical morphologies, with the males being slightly bigger in size and are hence quite difficult to identify separately. The species are reported to be extremely dedicated partners and parents. There are several sub-species reported across Canada such as: Atlantic Canada Goose (Branta canadensis Canadensis), Dusky Canada Goose (Branta canadensis occidentalis), Giant Canada Goose (Branta canadensis maxima), Interior Canada Goose (Branta canadensis interior), Lesser Canada Goose (Branta canadensis parvipes), Moffitt's Canada Goose (Branta canadensis moffitti) and Vancouver Canada Goose (Branta canadensis fulva). This is a protected species and a valuable symbol of the Canadian wilderness, rural as well as urban life.  Canada goose has never been designated as the State Bird or National Bird of any other states or province or districts across the Americas and to the best of my knowledge across the globe; making it an even more attractive candidate for the National Bird Project of Canada. Canada needs to have an official National Bird; since it has survived without one, unbelievably for the past 150 years.
Fig 4. Canada geese foraging in an irrigation canal.
Fig 5. Canada goose in different aquatic habitats.
Fig 6. Migrating Canada geese with their characteristic V-shaped flying pattern
Fig 7. A Canada geese couple with their chicks.